History of NSS:
The National Service Scheme (NSS) is an Indian govern
ment-sponsored public service program conducted by the Department of Youth Affairs and Sports of the Government of India. Aimed at developing student's personality through community service, NSS is a voluntary association of young people in the College. The NSS motto, very aptly is "NOT ME BUT YOU".
NSS Unit of the College:
The NSS unit of Dukhulal Nibaran Chandra College was formalized in 2006. The College maintains a very active NSS unit. The works done by the unit is divided into two subcategories –
General Programmes – Those that are conducted throughout the year like various awareness programmes, blood donation camps, health camps, planting saplings, etc. These are mandatory activities that need to be performed by any NSS unit.
2. Special Programmes – Special camps are organised generally on vari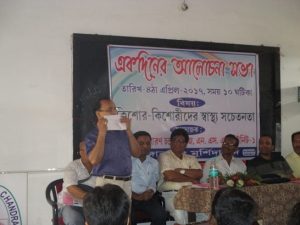 ous developmental issues of national importance. They take up various programmes to promote the various national schemes currently prevalent.    For e.g., one of the most important on-going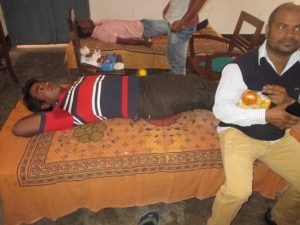 schemes is "BetiBachao, BetiPadhao", to generate awareness and improve the efficiency of welfare services intended for the betterment of girls in India.